Události v Benátkách a okolí: podrobnosti
From 28 September 2013 to 27 April 2014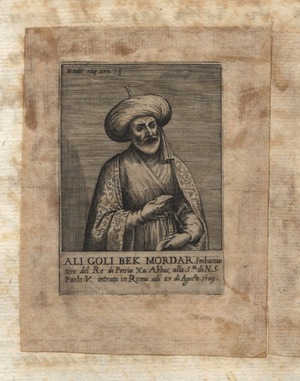 The gifts of Shah Abbas the Great to the Serenissima Repubblica of Venice
An interesting show in the magical setting of Palazzo Ducale, an exhibition that illustrates the excellent relations between Venice's Repubblica Serenissima and the Persian Shah Abbas the Great. An intriguing diplomatic plot designed to slow the impetuous expansion of the Ottomans in the Mediterranean. The gifts, bargaining chips in a world of trade, recount the art of the sixteenth century and its surroundings, through precious objects, canvases, correspondence and engravings.

The gifts of Shah Abbas the Great to the Serenissima Repubblica of Venice
From 28 September 2013 to 12 January 2014
Sala dello Scrutinio
Palazzo Ducale
San Marco, Venice

Info: http://palazzoducale.visitmuve.it/


Nozio © 2013

ZPĚT!